WHAT IS IEMA
The Institute for Research on Music and Acoustics (IEMA) - Greek Music Information and Documentation Centre is a non-profit, non-government organization aiming to develop and support research in the field of music and acoustics, support contemporary music creation and provide systematic information, documentation and education in these domains.
Founded in 1989, the Institute is the result of a common initiative from musicians and musicologists who created this organization according to those found abroad. During the last years, IEMA has established a permanent cooperative relationship with the Greek ministries of Culture, Education and Research. It is currently the most active organization involved in music research, information and documentation within Greece.
A continuous strand in IEMA's vision is the use of new research methods and advanced new technology for the Institute's realization of objectives.
You can see a video for IEMA and the digitization project (greek with english subtitles).
You can see or download the information pufflet (in PDF) for the 20 years functioning of IEMA.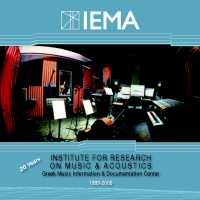 The new logon of IEMA is the following: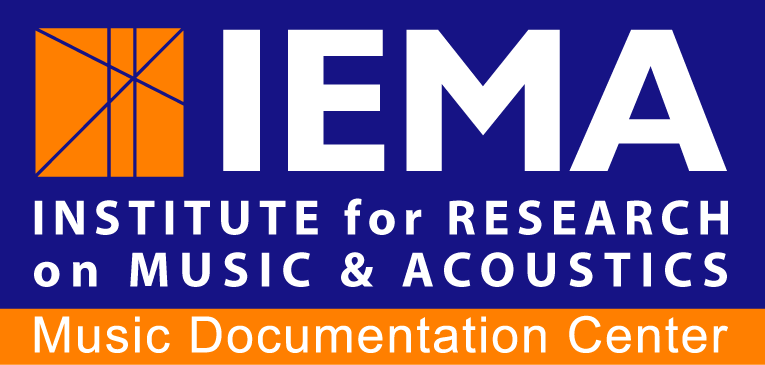 You can get logons of IEMA in several resolutions here.