RESEARCH PROJECT ON THE MEASURMENT AND IMPACT OF ENVIRONMENTAL NOISE IN THE HISTORICAL CENTER OF ATHENS
Introduction
Today and thanks to the European directive 2202/49/EC noise mapping is widely use for the estimation and localization of noises in big cities. This tool has been logically applied to the main urban noise source which is the traffic of vehicles. Although in several historical touristic areas, the noise does not come from train or cars but from touristic activities.
Objectives
The objective of this project is to estimate through measurements the noise map of the touristic mainly pedestrianized area of Plaka in order to complete the blank space in the existing noise map of Athens. A study would also be achieved to find the relevant parameters for forecasting the noise impact of main touristic activities and avoid measurement campaign in other historical quarters.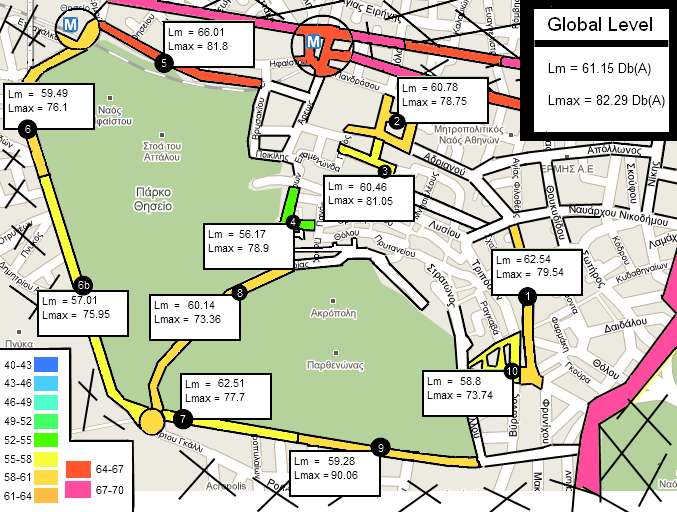 Measurement and noise mapping made by IEMA

The reserach project is realized by D. Moreau - Dr.G. Schubert - K. Moschos