PUBLICATIONS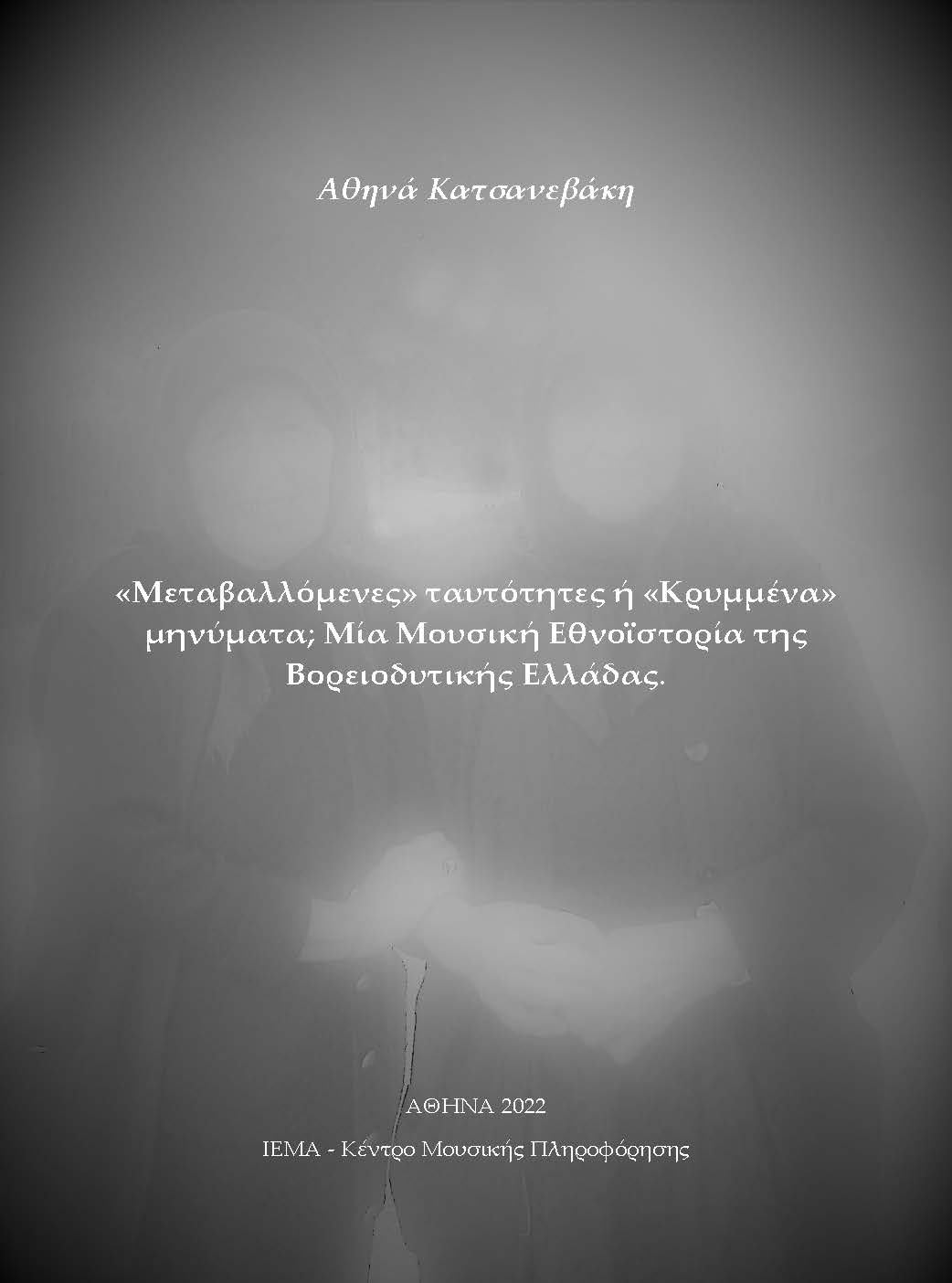 This research explores the musical culture of an unknown region of Northwest Greece (Western Macedonia and Epirus) and its neighboring regions in the present-day state of North Macedonia and Northern Epirus in Southern Albania. It reveals that areas considered foreign to each other and linguistically distinctly different from each other belong to the same musical culture in contrast to the difference in language. In this way, the formal division of Western Macedonia into three zones, Greek-speaking (the largest), Vlach-speaking (in the mountains of Pindus) and Slavic-speaking in the northernmost part of the region, is strongly contested. "From the inside" (emic) comments of the locals about their language and their identity, justify these findings and are confirmed by the research in the historical sources of the Byzantine period and even more ancient historical periods of the region
ISBN 978-618-85599-1-2, Contents.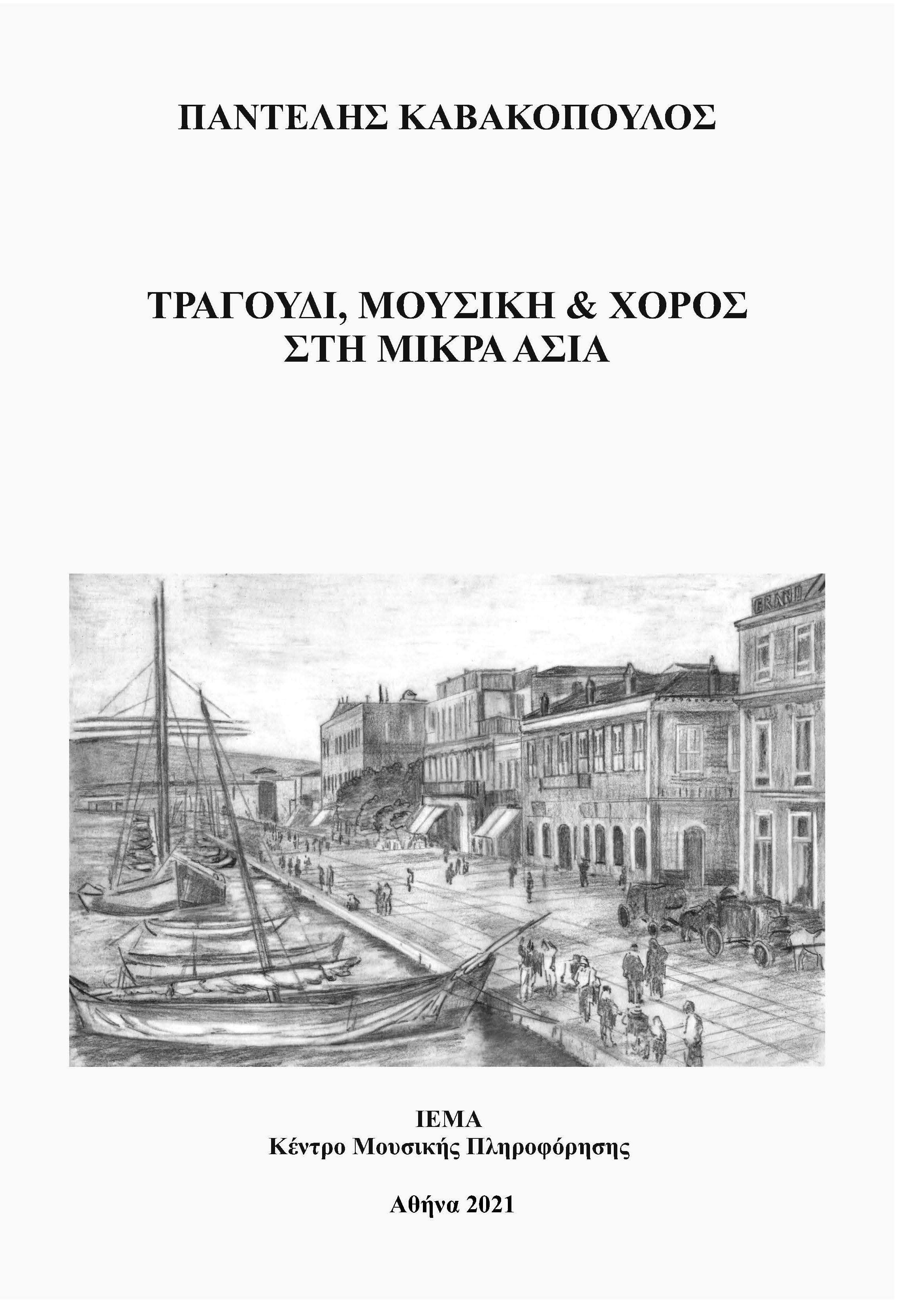 The book constitutes the largest part of the Asia Minor music material recorded by Pantelis Kavakopoulos from appeals of Asia Minor and residents of the northeastern Aegean (whose cases in many cases have the same color). There are 233 registered (plus 25 of the epimeter) musical members, categorized in the sections Living Room, Syrta, Balloi, Hasapika, Syrtoi 7simi, Zeybekika, Karsilamades, Idiotypes, Miscellaneous, Patinades. It is a product of more than 70 years of work of the Music Folklorist Pantelis Kavakopoulos, who toured most of the refugee neighborhoods of Athens and beyond. Until 1956 he listened to the singer writing the musical text directly. Then, with the purchase of his first Grundig tape recorder, he recorded music in notation for a second year. The recordings were made after detailed discussions and intersections with the musicians and other refugees, in order to capture the melodies and dances, with the greatest possible fidelity.
ISBN: 979-0-9016186-0-2, Book index (in greek)
Includes DVD-Rom with recordings of the tunes.
"Sakis Laios's book represents the culmination of almost 20 years of research and practice in Hindustani music. It is an overview of Hindustani word music, which deals with both its historical and musical development as well as its practical aspects in its modern form. It presents and analyzes the evolution of the modal system, musical treatises, musical instruments, aesthetic issues and the practice of improvisation. It presents historically and simultaneously the phenomenon of (musical modi) and the 'Piliΐ (rhythmic modi) as well as the way of the development of the compositions and on-site processing of the primary musical material. It is also a jewel for the international bibliography of (ethno)musicology, making an in-depth overview of Hindustani music with a detailed and accurate scientific encyclopedicity" - Alexandra Baladina
"A practical knowledge of the basics of Indian music can be very useful for anyone looking for it and this book clearly represents an ideal opportunity for Greek musicians and music lovers to get into this rich and multifaceted world. " - Ross Daly ISBN: 978-618-85599-0-5, Contents of the Book
ISBN: 978-618-85599-0-5, Contents of the Book
Giannis Ionnidis, " Music Education ", Athens 2020

(in Greek)


Reflections and suggestions for a rational view of music teaching
The texts on Music Education of Giannis Ioannidis contained in this book, are the culmination of the educational vision and practice, which he developed and applied in a didactic course of more than 50 years. Composer, performer and conductor himself, but also a follower of "rational thinking", in his documented suggestions, does not express a personal opinion, but the obvious, which often to this day, is not applied to the usual practice of music education, leading so in many distortions.
The reader will find here references and didactic suggestions for music performance, interpretation, composition, expressiveness, musical thought and aesthetics, which can contribute to the upgrading of the music pedagogical process,
ISBN 978-960-7313-33-1
Contents of the Book
Pantelis Kavakopoulos "Song, Music & Dance in Epirus" , IEMA 2019,

(in Greek)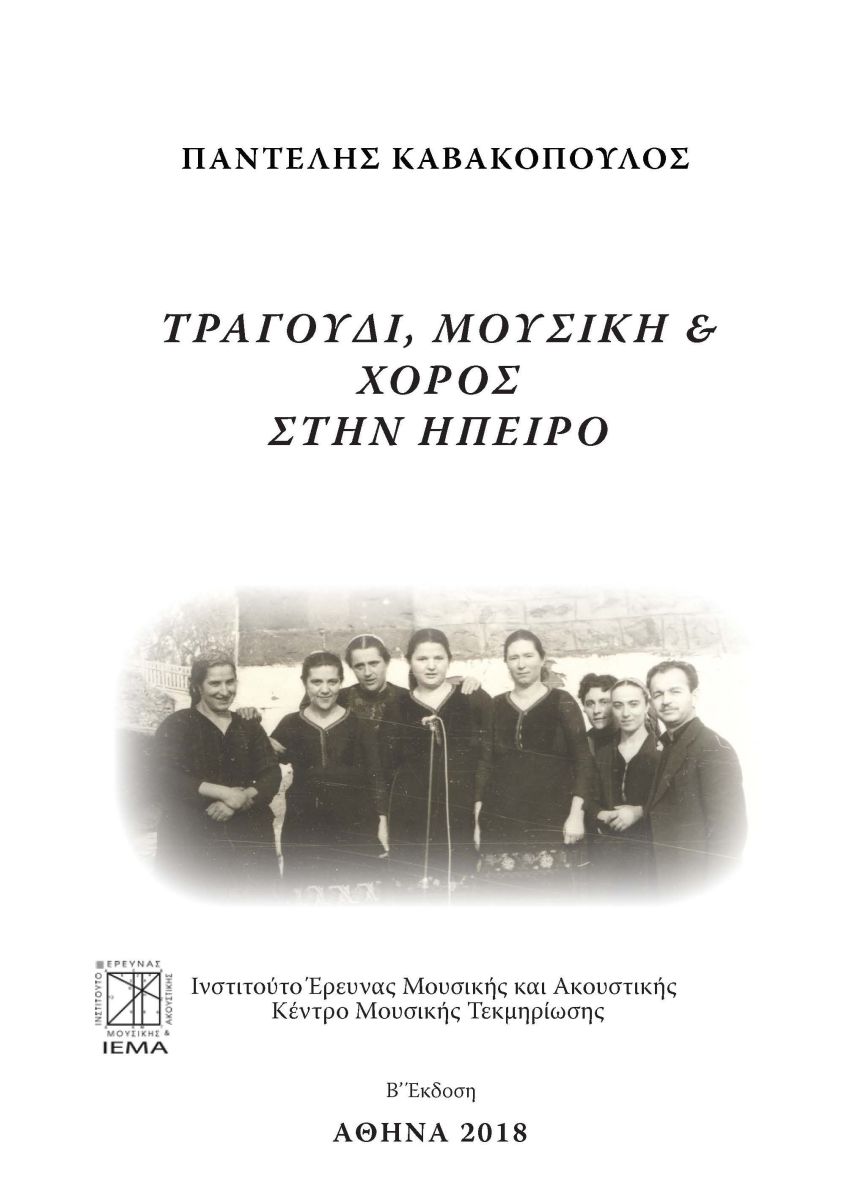 In this book, result of many years of work, are presented:
- Biographies of the most important instrument players who shaped the style of Hepirus music in the 20th century.
- Trascription in score of about 300 different tunes and songs.
- Analysis of the melodic and rhythmic structure of the pieces.
- Commented presentations of the steps of the most popular dances of Epirus, but also of many local relatively unknown and particular ones.
- Reprints of the author's older texts on the Epirus musical tradition.
The book is accompanied by a DVD with indicative performances
of the pieces from the score program and pieces from the
discography of continental music by Pantelis Kavakopoulos,
as well as audio-visual material from his field research in Epirus.
Contents of the Book
Includes DVD-Rom with recordings of the tunes and videos of the dances.
Pantelis Kavakopoulos "Song, Music & Dance in Crete" , IEMA 2018

(in Greek)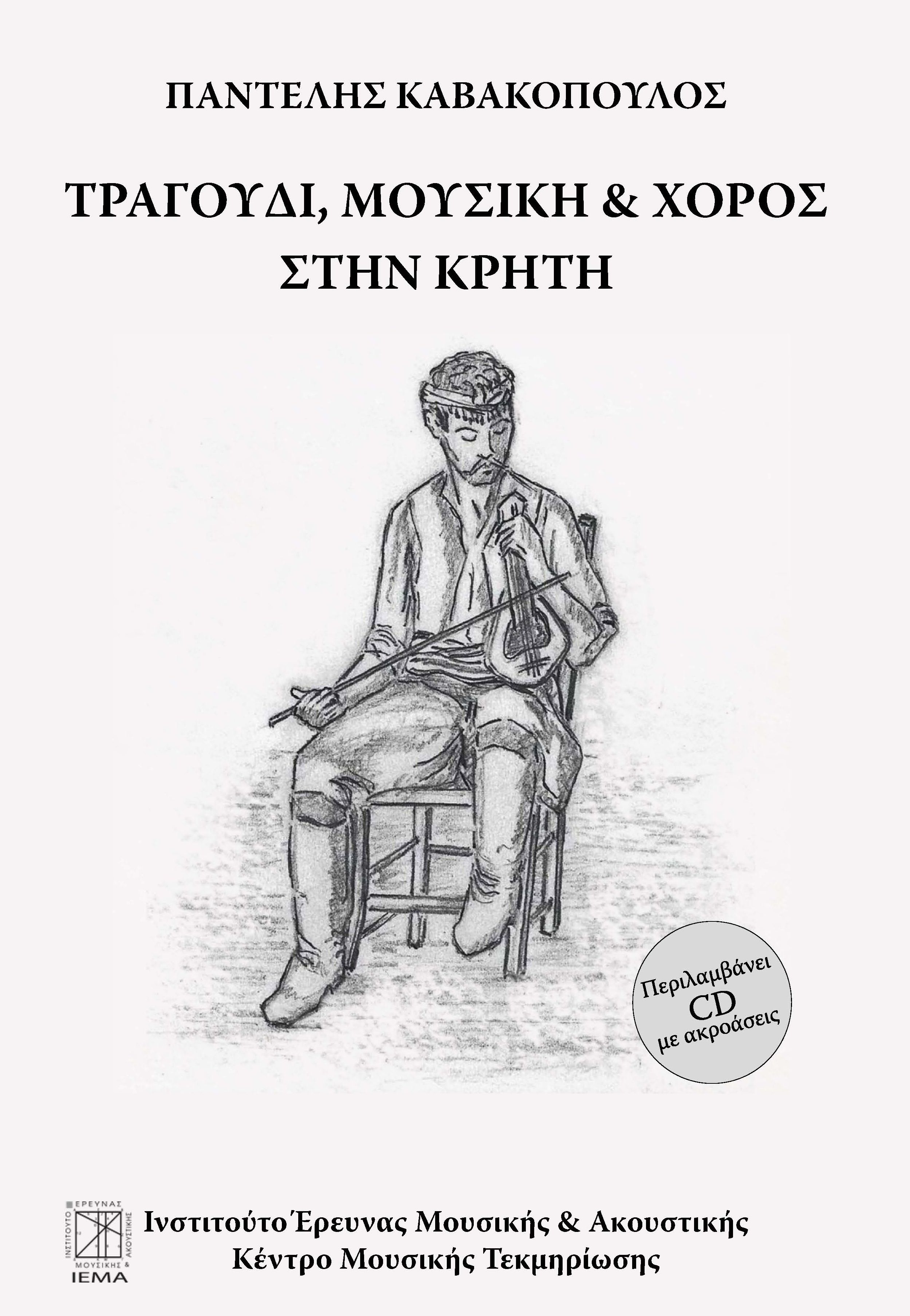 This book is a complete reference to the music of Crete. This is a group presentation that includes recorded 165 different melodies and songs categorized in sections, presentation of 17 dances, information about the musical instruments and important musicians of Crete, as well as musicological comments.
Comes with a digital disc with over 200 audio examples and interviews related to the songs recorded and referenced in the book.
It is a product of more than 60 years of work of the musicologist Pantelis Kavakopoulos, who traveled all over Crete recording, recording, talking with musicians and capturing music and dances in notation.
Contents of the Book
Includes DVD-Rom with recordings of the tunes.
Athena Katsanevaki, "Vlach and Greek-speaking Songs of the North Pindos Region ", Greek & English, Athens: IEMA, 20017
This book presents an interdisciplinary approach to the musical culture of Western Greece starting from its central zone, the Pindos mountain range and continuing on its two slopes: Epirus and Western Macedonia. It combines different fields of research: History and Music Archeology with Ethnomusicology, but still combines knowledge and seeks scientific advice from many other different fields of research such as linguistics, folklore research, Byzantine musicology and social anthropology in such a way as to present a global of this culture and test the correctness of the conclusions reached within these two main fields of research: Ethnomusicology and Historical research.
Unfolding an extensive musical system with its music dialectology in an extensive region of the South-Western Balkans, this research resulted in revealing unknown musical forms and laws that were of particular interest as interpretive tools in relation to the musical past of this region. Musical cultural levels found in different but deeply related ethnic groups raise questions about "normal" and generally accepted views about bilingualism, ethnicity or nationalism in the sense of European national, or in other ways identifiable identity, the issue of marginality, the issue of minority and national homogeneity,transnational research as well as cross-border analysis. It also raises questions and presents as necessary the extensive Historical research together with the extensive systematic on-site research to review the results and methods of Social Anthropology. At the same time, the unfolding of the unknown musical laws revealed in the field of field research allowed new interpretations of the musical past of Ancient Greece and the Balkan antiquity, revealing that the distant past is not a separate place but isolated in historical sources. one's life and culture in the past, present and future of human societies.
Includes DVD-Rom with recordings of the tunes and video of the dances.
P. Kavakopoulou, " Tunes and Dances of NW Macedonia ", Greek & English, Athens: IEMA, 2005 -2010
This book is a reference work to the traditional music and dance culture of the wider region of Northwest Macedonia inside and outside the Greek borders. This global presentation, held for the first time, includes detailed music recordings in a score of 200 local instrumental tunes as well as analysis and presentation with drawings of the music and dance structure of 35 different local dances . It is a product of 40 years of work of P. Kavakopoulos, who toured the whole area, by recording and interwieing with local musicians. In fact, based on this work, he was recently honored with the "Athens Academy Award ".
The book is bilingual (Greek-English) and includes 2 audio CDs with excerpts from on-site recordings, from which the music recordings contained in it emerged.
This publication is part of the wider field of activities of the Institute, which concerns the recording, digitization and promotion of Greek Musical Culture, while publications for other areas will follow.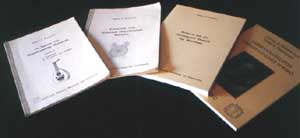 Mavroides, Marios, "Modes of Traditional Music", IEMA, Athens, Greece, 1992
Mavroides, Marios, "Introduction to Greek traditional music", IEMA, Athens, Greece, 1992
Xanthoudakis, Charis, "Texts for a functional music theory", IEMA, Athens, Greece, 1992
Ulrich, Michels, Atlas zur Musik, Vols I&II, translation and editing by IEMA, Filippos Nakas, Athens, Greece, 1996
Papaioannou, Yannis, Complete catalogue of works, (Greek & English) IEMA, Athens, Greece, 1990.
Music Publication System
IEMA was the first organization to use advanced digital applications for its music and score publication activities. The software used ranges from Finale, Sibelius, Encore, Mosaic for score processing, QuarkXpress, PageMaker, MS Office for text editing and Adobe Illustrator, Freehand and Photoshop for DTP. In addition, the Institute has developed special software packages for processing Byzantines scores already used in its projects.
Productions
The following books have already been prepared or published:
More than 200 music works of Greek composers. (M. Hatzidakis, M. Adamis, Th. Mikroutsikos, Ch. Xanthoudakis, Ch. Vrondos, J. Markopoulos, G. Kouroupos, Th. Antoniou, D. Terzakis etc)
Various educational reports (i.e. seminars held in IEMA) and the educational material of "MELINA - Education and Culture"