"ATLAS ZUR MUSIK" GREEK TRANSLATION
Translation of the german music dictionary "Atlas zur Musik"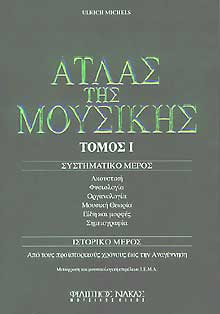 IEMA decided to translate this music dictionary based on the quality of the edition on the basis of music theory, theory of sound, history of music etc. The Atlas is an indispensable asset for the Greek music literature and students of music. It comprises of two volumes and is published by "Filippos Nakas" music house.